When it comes to showing your team that you appreciate their hard work, a thoughtful gift can go a long way. Occasions offers a range of top-quality nuts and dried fruits that make excellent gifts for your employees. These boxes are more than just a collection of tasty items; they're a sign that you value quality and want to share it with your team.
Why Employee Gifts Are Important: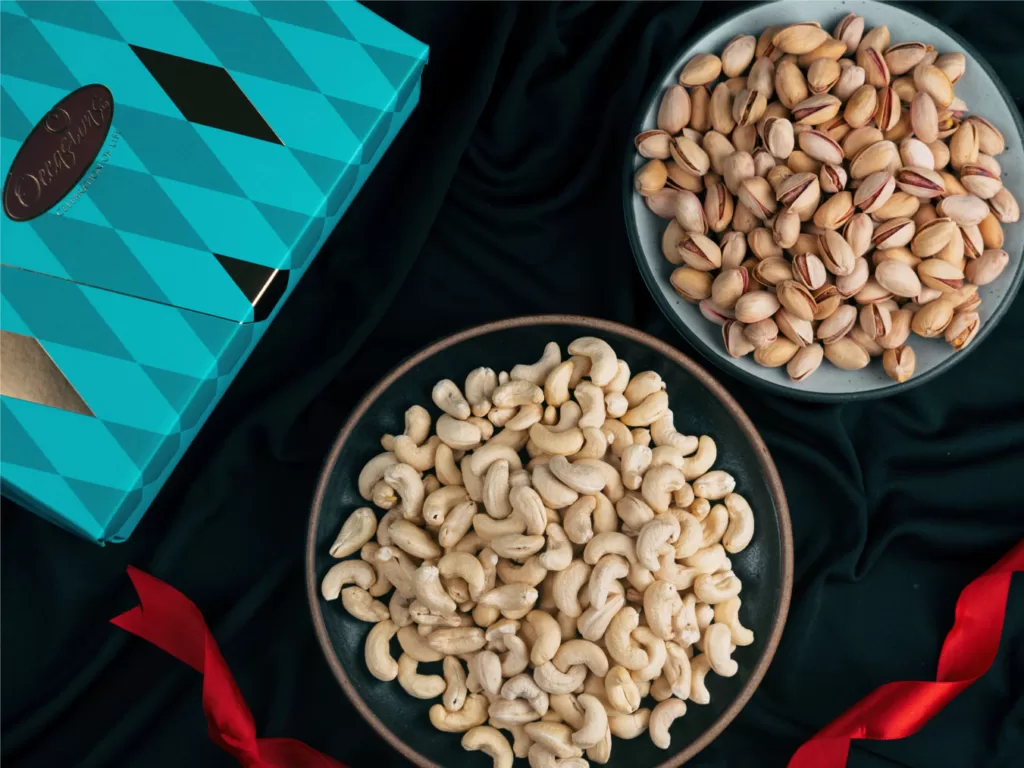 Giving gifts to your employees is a great way to say thank you for their hard work and dedication. It can boost morale and make people feel valued. Occasions offers healthy and high-quality options that are perfect for any occasion, from work anniversaries to holiday celebrations.
Show Your Team You Care with Occasions:
Our gift boxes are carefully put together to offer a mix of flavours and textures. These boxes offer a unique gift that reflects the high standards you set for your workplace.
Why Nuts and Dried Fruits Make Great Employee Gifts:
Liked by Many: Nuts and dried fruits are popular snacks that most people enjoy.
Stays Fresh: These items have a long shelf life, so your gift will be enjoyed for weeks.
No Fuss: They don't need special storage, making them easy to keep at the office.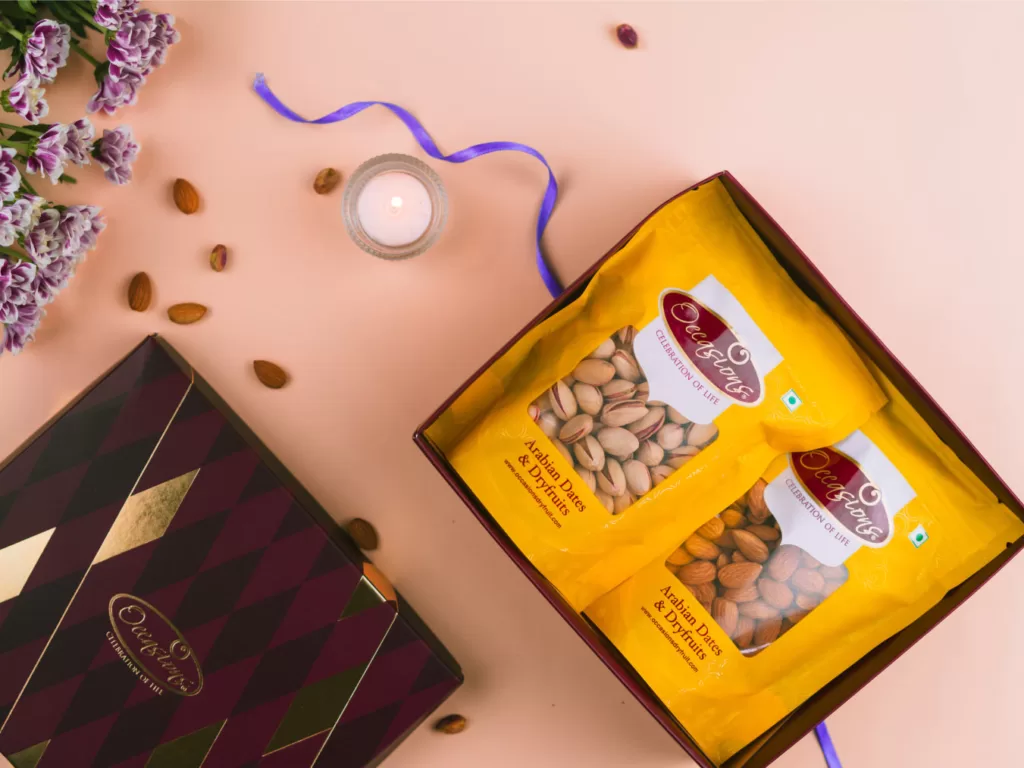 Top Choices for Employee Gifting:
For your employee gifting needs, Occasions offers a variety of premium boxes that are sure to impress. The "Dates Royale Round Box" is a high-end selection featuring the finest nuts, making it the perfect choice for recognizing exceptional work or milestones achieved by your team members. It's a way to say "well done" while also providing a luxurious snacking experience.
On the other hand, the "Nuts Galore Jar Box" takes your team on a global taste journey with dried fruits sourced from different countries. It's not just a box of snacks; it's an international flavor experience that adds a touch of excitement to the workday.
And if you're looking for something that offers a little bit of everything, the "Magnetic Elegance Blue and Green Box" is your go-to option. This box combines both nuts and dried fruits, catering to a variety of tastes and preferences. It's housed in a visually appealing blue and green box, making it as pleasing to the eyes as it is to the palate.
Each of these boxes is designed to offer something unique, ensuring that your employees feel valued and appreciated.
When you want to show your employees that you appreciate them, think of Occasions. Our premium boxes are a great way to share quality and good taste. Choose the one that fits your team's needs and make your next employee event a memorable one.
FAQ
Are these natural?
Yes, we get our products from trusted places to make sure they're top quality.
Can I pick what's in the box?
Yes, you can make your own mix to fit your team's tastes.
Is this good for different diets?
Yes, we have options for different eating habits.
How long for big orders?
For big orders, it usually takes about a week to get everything ready.
Can I put my company logo on it?
Yes, we can add your logo to make the gift even more special.