Premium Juicy Dates

for Beauty & Wellness

A Quality superfood that can not only improve your skin and hair, but also help you lose weight.
Quality Nuts and Dryfruits
Packed with essential nutrients, such as vitamins, minerals, and antioxidants, that promote overall wellness and healthy skin.
Reflection of Culinary Art:
Stuffed Dates
Sweet and savory, these stuffed dates are the perfect appetizer! These stuffed dates are a quick and easy snack for any occasion.
Wrapped
Chocolate Dates

Fancy!

Life is a wrapped around chocolates.
Make sure it is a healthy and beautiful one.
Choose from the Trendsetters
Create #MyOccasionsBox,
Superfood- By You, For You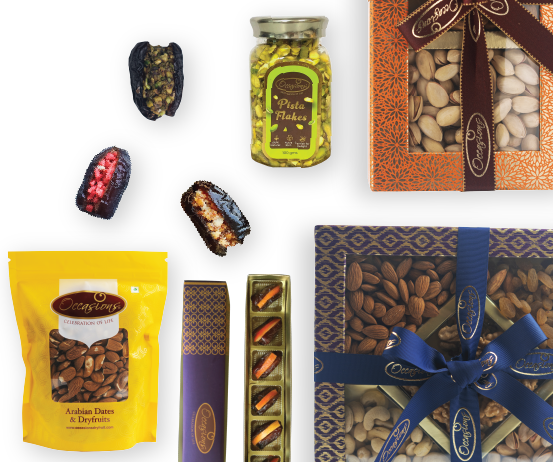 Wedding, Function,
or a Large Get-together?
We Would Love to Cater
From the Notable Dignitaries

Ehsaan Gadawala
President of World Memon Organization
Dry fruits have been the secret of my success. My family has been consuming dry fruits for a long time. We used to purchase dry fruits from the Marketyard wholesale market in Gultekdi, Pune, but the quality of those dry fruits was not up to mark. We are very happy to have found Occasions. Occasions dry fruits are superior in quality and are great value for money too! I totally recommend Occasions to all my family and friends. Also try their Stuffed Dates ad they are Exclusive.

Dr Iqbal Bagasarwala, MD in Medicine
Head of Saifee Hospital
Occasions dry fruit is a one stop solution for getting the best dry fruits and dates in India. All the products are of high quality, meticulously packed and yet reasonably priced. I strongly recommend them to all. Now I don't have to shop for these almonds and pistachios and all the exotic nuts in US anymore and pay excess shipping.

Occasions Dry fruit is a popular place for Dates ,Dry fruits, Sweets and Spices. It's well known for the quality of dates and dry fruits and is amongst the oldest stores around here. No wonder it's always crowded with people trying to purchase their favourite dates and dry fruits. I always advise my patients to buy from them as it is synonym for healthy .

Jayshree Gupta
Partner in Gupta Kulfi and Icecream
We would like to express our sincere gratitude for your service to us as one of the trustworthy suppliers . Ever since we started trading, you have provided delivery of goods before discussed time line . We look forward to extending our work with you and hope you will continue to provide such excellent service to us . Thank you for favorable 10 years in business together , and we look forward to many more

Bhavna Jasra
Celebrity Life Casting Artist, First Impression
Health is Wealth & hence "Occasions Dryfruits" is an ideal choice for gifting good health to my loved ones. "Occasions" offer a huge variety of the freshest dates & dryfruits & even make the prettiest hampers thus making them my first choice for gifting !

Occasions Dry Fruit has been growing delicious dates, importing dry fruit, selling gifts and upholding a standard of excellence. Highly recommended.
With us, you're giving more than just a gift; you're giving a promise of well-being and good health. Pick the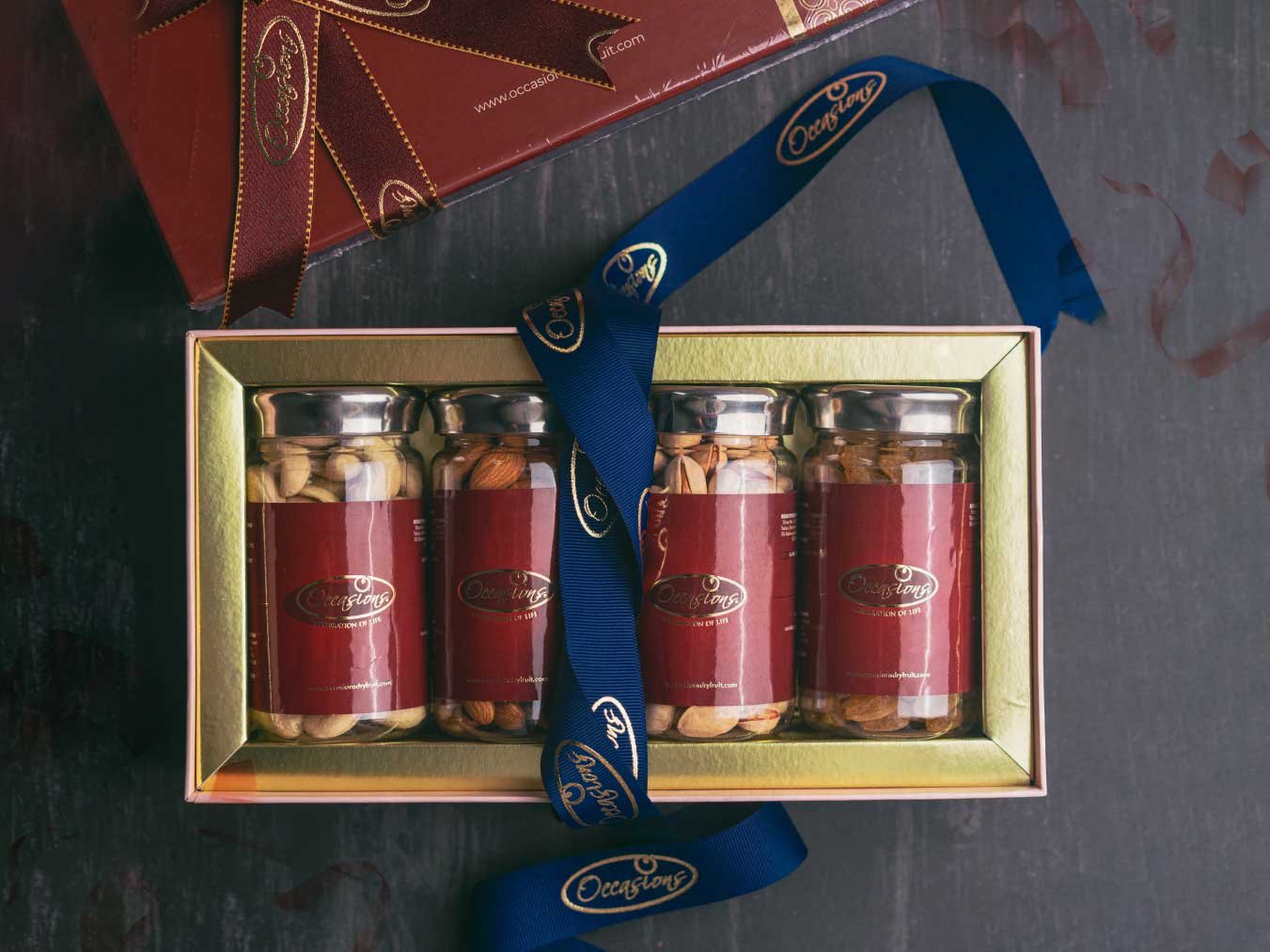 This festive season, let your gifts be an extension of your emotions. With Occasions Dryfruits, you're not just sharing a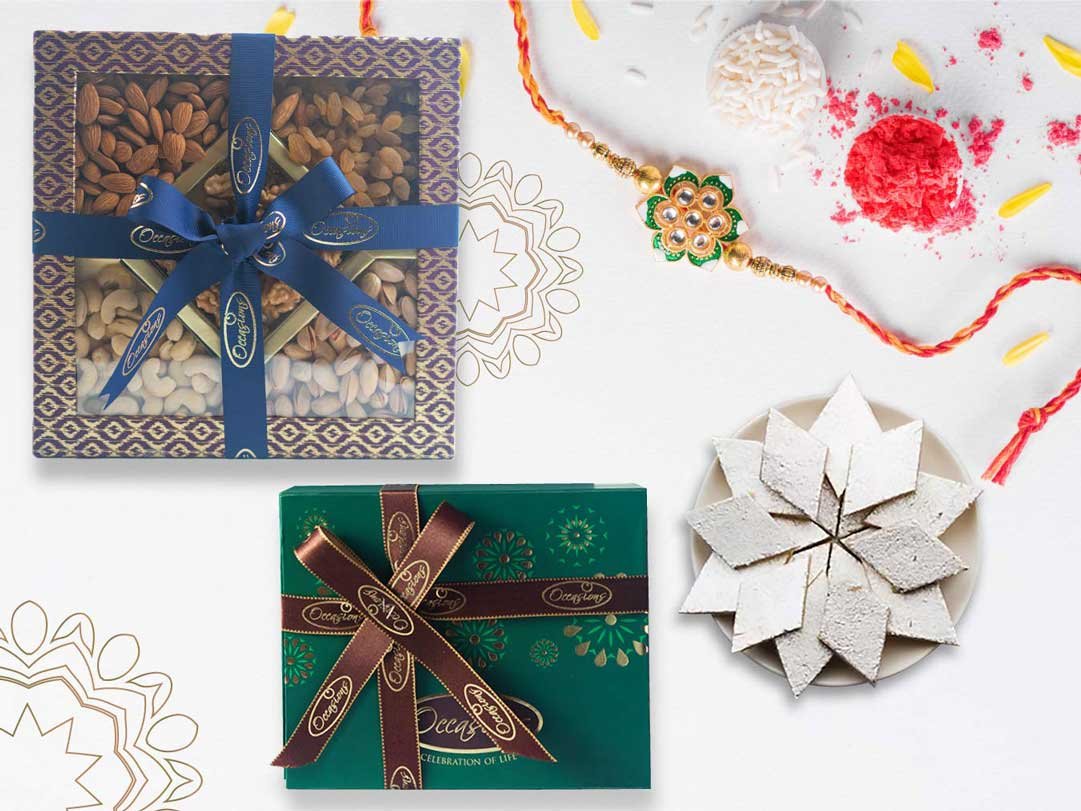 This Raksha Bandhan, celebrate the bond that's nurtured with care and time. With Occasions Dryfruits' exquisite collection of dates and

100% Secured Payment

Safe Delivery