Welcome to the World of Occasions
We make your moments of celebration cherishable memories by providing you with the dry fruit gifting experience with premium quality, delectable savoury, and elegant packaging.
Occasions Dry Fruit is India's leading brand for imported dates and dry fruits. Occasions Dry Fruit has established itself as the most reliable and valuable brand among its customers by providing the finest quality dry fruits and dates and a satisfactory consumer experience for 12 years. Being the premier brand in wholesaling for a decade, today we aspire to build a platform that is accessible to every corner of India to buy wholesale dry fruits online.
We offer more than 70 different varieties of dry fruits and nuts, types of dates starting from the traditional and the classic, such as plain and salted nuts to exciting new favors like Garlic Cashews, Kesar Almonds, and Dates with stuffed dry fruits.
SUPER FOODS TO SELECT FROM
STORES IN MUMBAI TO EXPERIENCE THE DELICACY
PACKAGING OPTIONS TO SELECT FROM
HAPPY & DELIGHTED CUSTOMERS
Sourced from Arabia, Served with Love
Many Occasions, Many Reasons
We endeavour every day to maintain your trust in our brand. Our mission is to provide professionally graded, packed dry fruits and dates of premium quality to every corner of India with a satisfactory consumer experience. Our team strives to provide an accessible platform to buy dry fruits online.
Gifting of dry fruits, dates during festivities to family and friends has always been a tradition in our culture, we aspire to keep this culture alive by procuring the highest quality and pricing them reasonably at Occasions Dry Fruit. We make your every moment cherishable and life a memorable celebration.
We envision bringing the best quality and the most healthy dry fruits from the globe to our customers all over India. We aim to establish ourselves as the go-to brand for the nest, crunchiest, and mouth-watering assortment of dry fruits and dates at a reasonable price. We aim to provide an all-inclusive platform to buy dry fruits and dates online and a delightful shopping experience.
Come, visit us and relish the experience of the best dates, dry fruits near you at our stores.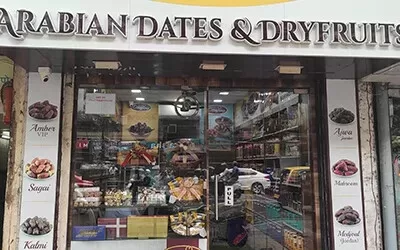 Clare Road
Shop No 8, 44, Mirza Galib Rd, Byculla (W),
Ashadham Colony, Mumbai - 400 008.
+91 868 686 3752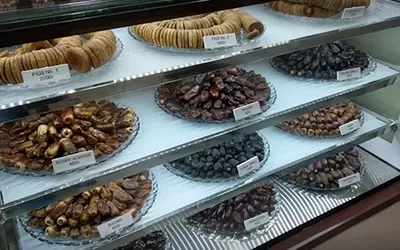 Head Office
Shop No 29, S S, S Gaikwad Marg, A.P. Market,
Dhobi Talao, Marine Lines, Mumbai – 400 002.
+91 868 686 3742