Diwali, the Festival of Lights, is one of the most awaited times of the year. It's a season that brings families together and fills homes with light, and hearts with warmth. It's also a time for giving, for sharing joy through quality products
Here's a special video with Riya Subodh and Sandeep Sharma celebrating the true essence of Diwali https://youtu.be/7VMTJXDON1E?si=Gy3Uz7dvQBWakwP_
Togetherness Makes It Special
Diwali is a time when families come together, often traveling great distances to be with each other. It's a time for shared meals, laughter, and creating memories that last a lifetime. The importance of spending quality time with your loved ones can't be overstated. It's the togetherness that makes the festival truly special.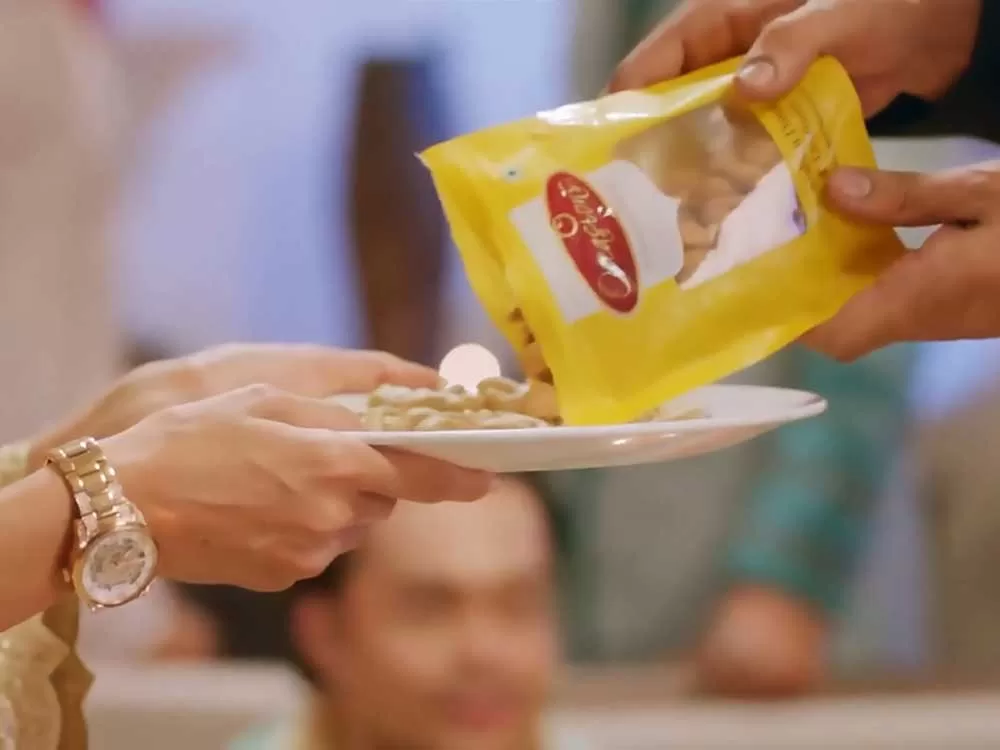 The Best of Everything
Diwali is a festival that calls for nothing but the best. From the clothes we wear to the food we eat and the gifts we give, everything should be top-notch. It's a celebration that comes once a year, so why settle for anything less than the best? When it comes to gifts, choosing high-quality items shows that you value the relationship and want to make the occasion memorable.
The Joy of Gifting
Giving gifts is a Diwali tradition that goes back generations. It's a way to show love, appreciation, and good wishes for the year ahead. A gift is it's a gesture that says you care, that's why picking the right gift is so important. High-quality food items like premium dates and dry fruits are gifts that everyone loves. They're not just tasty but also add a touch of luxury to the celebrations.
Make It a Diwali to Remember
If you're looking for gifts that stand out, consider our specially curated gift boxes and our brand new stuffed dates with never-seen-before fillings like Lotus Biscoff, Sugar-Free Pista, Sugar-Free Berries, Cookie, Ferrero Rocher, Black Currant and more- each innovatively crafted. For those who love nuts, our Nuts Galore Jar Box is filled with premium dry fruits that symbolize the richness of the season. And for a gift that's as beautiful as it is tasty, our Magnetic Elegance Blue and Green Box is a feast for both the eyes and the palate.
Wrapping It Up
Diwali is an experience that brings joy, lights up lives, and strengthens bonds. The joy of gifting, the warmth of togetherness, and the importance of choosing the best of everything come together to make Diwali a festival that's loved by everybody. So as you prepare for the celebrations, remember that the right choices can turn this Diwali into a memorable experience for you and your loved ones.
What makes Occasions a top choice for Diwali gifts?
Occasions offers a range of high-quality items like premium stuffed dates and dry fruits, making our gifts both luxurious and thoughtful for the Diwali season.
Can I customize my Diwali gifts from Occasions?
Yes, we offer various customization options to make your gift truly unique, from selecting different types of dates to mixing and matching dry fruits.
How do I place a bulk order for Diwali gifts?
Placing a bulk order is easy. Just reach out to our customer service team, and they'll guide you through the process to make sure your gifts arrive on time.
Do you have any special Diwali-themed gift boxes?
Yes, we offer specially curated gift boxes that are perfect for the Diwali season, adding a festive touch to your gifts.
Is there a minimum order quantity for Diwali gifts?
We offer flexibility in order quantities to accommodate both small and large orders. For details on minimum order quantities, please contact us.