Nourishing Gifts for Eid: Customized Presents that Promote Health and Well-being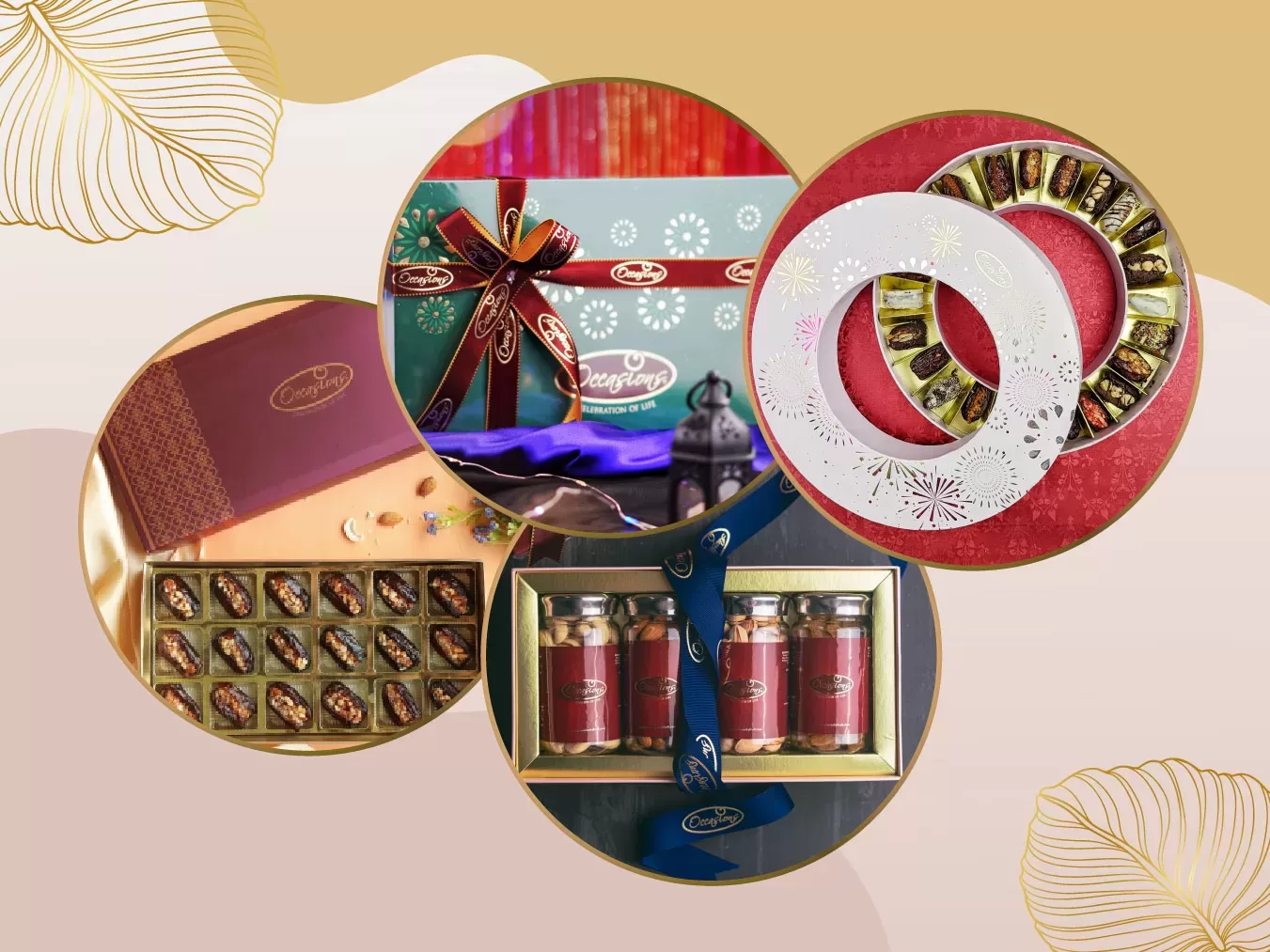 Eid is a joyous and festive occasion celebrated by millions of Muslims around the world. It's a time for families and friends to come together, exchange gifts, and create lasting memories. One of the best ways to elevate your Eid gift-giving is by presenting your thoughtful presents in beautiful and healthy customized gift boxes. Customized gift boxes not only add an extra layer of excitement to the gifts but also promote sustainability, health-consciousness, and personalization. Let's delve into the world of beautiful and healthy customized gift boxes and explore why they are the perfect choice for your upcoming celebrations.
One of the main reasons why customized gift boxes are gaining popularity for festive season is their unique and eye-catching appearance. Eid is a time of celebration, and presenting gifts in beautifully designed customized gift boxes adds to the festive spirit.
Another compelling reason to choose customized gift boxes for Eid is their versatility. These gift boxes can be choosen from our wide range of colourful boxes not only in terms of appearance but also in terms of size, shape, and functionality.
Here are the few customized gift boxes called #MyOccasionsBox, where-in you can build your own box, and it is fun:
1. 24 PCs Special Round Box:
The exquisite 24 pieces Round Shape gift box, a true masterpiece that promises to delight your senses and captivate your taste buds. This stunning gift box features a tantalizing array of 24 delectable dates flavors, carefully curated to offer a unique and unforgettable experience. Each round-shaped box is elegantly designed, adorned with intricate details, and crafted to perfection, making it a true work of art that exudes luxury and elegance. With the 24 pieces Round Shape gift box, you have the freedom to choose from an extensive selection of flavors, allowing you to customize your own unique combination. Each date is hand-picked, infused with the finest ingredients, and expertly crafted by master artisans to ensure a sensory experience that is truly unparalleled.
2. 4 Jars Gift Box
The exquisite dryfruit gift box, a treasure trove of wholesome goodness that promises to delight your senses and nourish your body. This thoughtfully curated gift box features four elegantly designed jars, each filled with a unique and tantalizing assortment of premium dryfruits to choose from.
Each jar offers a wholesome and nutritious snacking option that is both delicious and satisfying.
What sets our dryfruit gift box apart is the flexibility it offers to our valued customers. You have the freedom to select any four dryfruits of your choice, allowing you to customize your own unique combination.
3. Elegant Magnetic Green Box
Welcome to a world of unparalleled elegance and luxury with our exquisite magnetic green box, a true masterpiece that promises to elevate your nut and dryfruit experience to new heights. This captivating box is designed with precision and sophistication, featuring a sleek magnetic closure that adds a touch of opulence to its already stunning appearance. Its lush green color evokes a sense of nature's abundance and freshness, setting the stage for a sensory journey of indulgence.
What sets our magnetic green box apart is the unique and personalized experience it offers to our esteemed customers. Inside, you will find a lavish assortment of premium nuts and dryfruits, meticulously arranged to showcase their natural beauty and flavors.
4. Customizable Stuffed Dates Box
Indulge in the divine sweetness of nature's bounty with our customizable stuffed dates box, a true delight for your senses and a culinary adventure like no other. This exquisite box will let you select premium dates, that are stuffed with an array of luscious fillings that will tantalize your taste buds and leave you craving for more. What sets our stuffed dates box apart is the unparalleled freedom it offers to our valued customers. With our range of stuffed dates, you have the liberty to handpick your favorite flavors, creating a bespoke combination that reflects your unique taste and preferences. From creamy and rich chocolate to crunchy and nutty fillings to fruity and tangy notes, our selection is a symphony of flavors that will take you on a sensory journey like no other.
Customized gift boxes for Eid offer a personal touch that can make the gift-giving experience truly memorable. When you take the time to customize a gift box with unique designs, the recipient's name, or a special message, it shows that you have put thought and effort into the gift. It adds a personal connection and emotional value that cannot be replicated with generic gift wrapping. Customized gift boxes are perfect for any Occasions, where the gift itself may be significant, but the presentation can also create a lasting impression and add to the festive spirit of the special day.
In conclusion, beautiful and healthy customized gift boxes for Eid are a perfect choice for those who want to elevate their gift-giving experience. They offer a unique and eye-catching appearance, are health-conscious, versatile, and add a gift worth remembering. . .
Choose from the Trendsetters