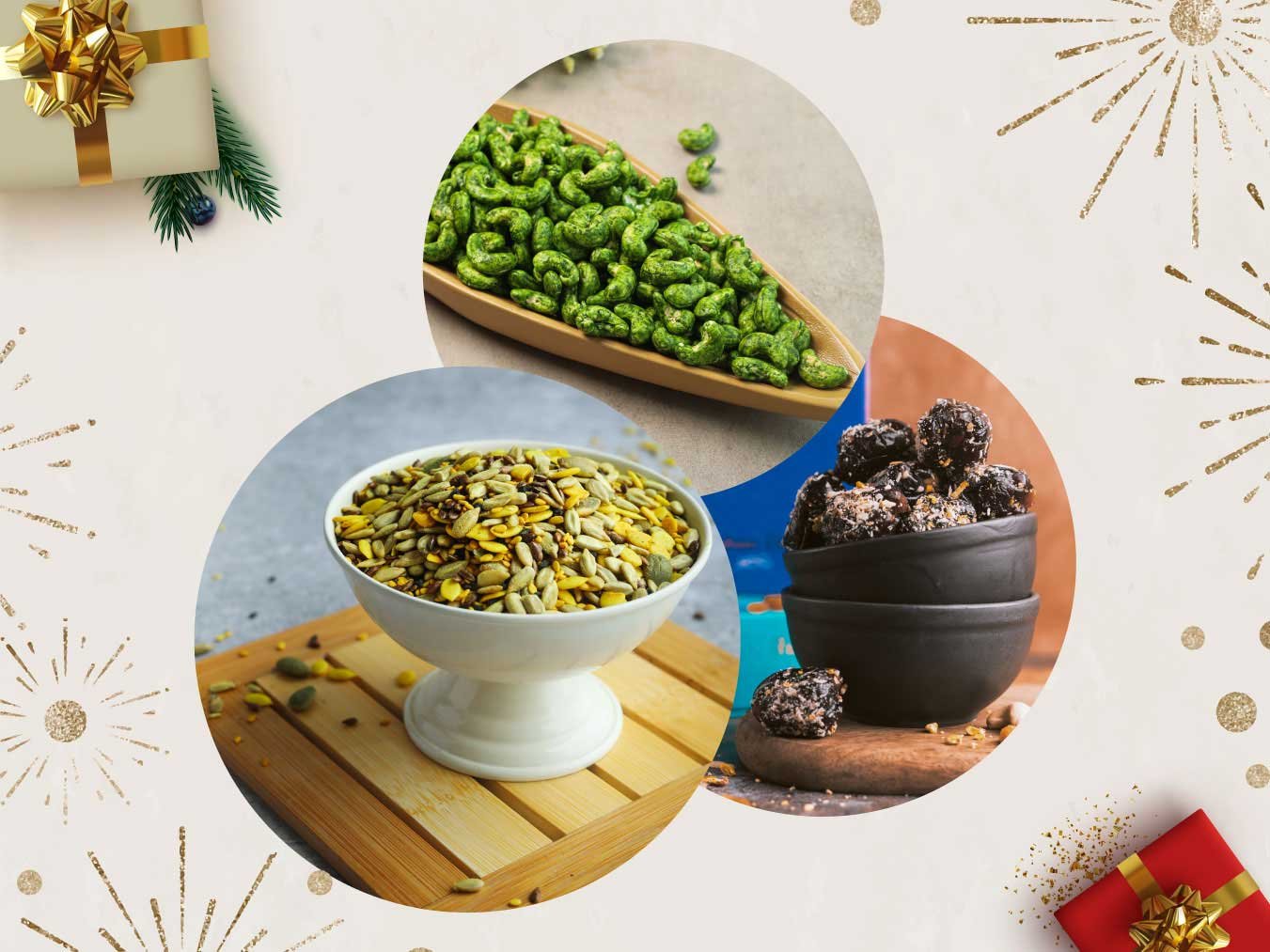 Healthy start of the year
A new year comes with new aspiration for everyone, a renewed will to change one's life. 
For students – it means studying more, for hobbyist – it means giving more time to hobbies, for working professional – a better work-life balance, and a constant for nearly everyone – to work toward a healthier lifestyle by making better choices in food and moving body more.
The new years pile up with gym memberships, who don't really make past a week. Afterall getting out of quilt in the peak winters of new years is a task in itself, which needs another resolution for completion. But what is easier than moving one's body and is more effective than exercise is food. As they say, abs are made in kitchen rather than gym.
It's a common misconception that healthy food is bland. Though it's always a mystery of what tingles the tastebuds of people as each have their own. We can still try and experiment and what better than adding to your healthy year one of the most versatile foods – Nuts and dry fruits.
We at occasions wants to contribute to your healthy living options this year. Our teams have developed product that satisfy both your taste buds and healthy living experimenting with everyone's favourite. We now present to you a gift of healthy alternatives for you and your loved ones this new year – 
Stuffed Dates 
Dates are a healthy alternative that keeps everyone happy. Dates (Kalmi/Safawi, and Omani), butter, nuts, dry fruits, chocolates, flavour amongst many other healthy ingredients are used in the filling and toppings, which are naturally gluten-free, refined sugar-free, and paleo-friendly. We offer a range of stuffed dates including the following:
Cashew Rose Stuffed dates(Kalmi/Safawi) 
Almond Caramel (Kalmi/Safawi)
Brittle Almond (Kalmi/Safawi)
Coconut (Kalmi/Safawi) 
Pista Elaichi (Kalmi/Safawi) 
Hazelnut Chocolate (Kalmi/Safawi)
Hazelnut Crunch (Kalmi/Safawi) 
Orange Peel (Kalmi/Safawi) 
Omani Special (Omani Dates) 
Flavored Nuts 
We at Occasions Dry fruit know how to combine creativeness and food. And that is precisely why we have come up with giving a tinge of flavor to everyone's favorite nuts. It doesn't matter if you like cashews, almonds, or any other, we have something for everyone.
Seeds Mixes
The growing popularity of seeds being superfoods has now touched everyone. There will hardly be someone who hasn't heard about them. We at Occasions realized this very early in our journey and have been offering seeds range for many years, be it – flax, pumpkin, cucumber, muskmelon, or sunflower. You name it we have it.
So now be in the dilemma that you'll enjoy – which healthy option should I choose?
We also offer customized gifting packages that provide you with plenty of options to personalize your gift boxes.  So what are you waiting for pick a box of health and send happiness this Diwali to your friends, family, and coworkers. 
Please contact us on +91 868 686 3742 or care@occasionsdryfruit.com and let's create a customized plan for you together.