Celebrate Raksha Bandhan with Nourishing Affection: A Gift of Dates and Dry Fruits from Occasions Dryfruits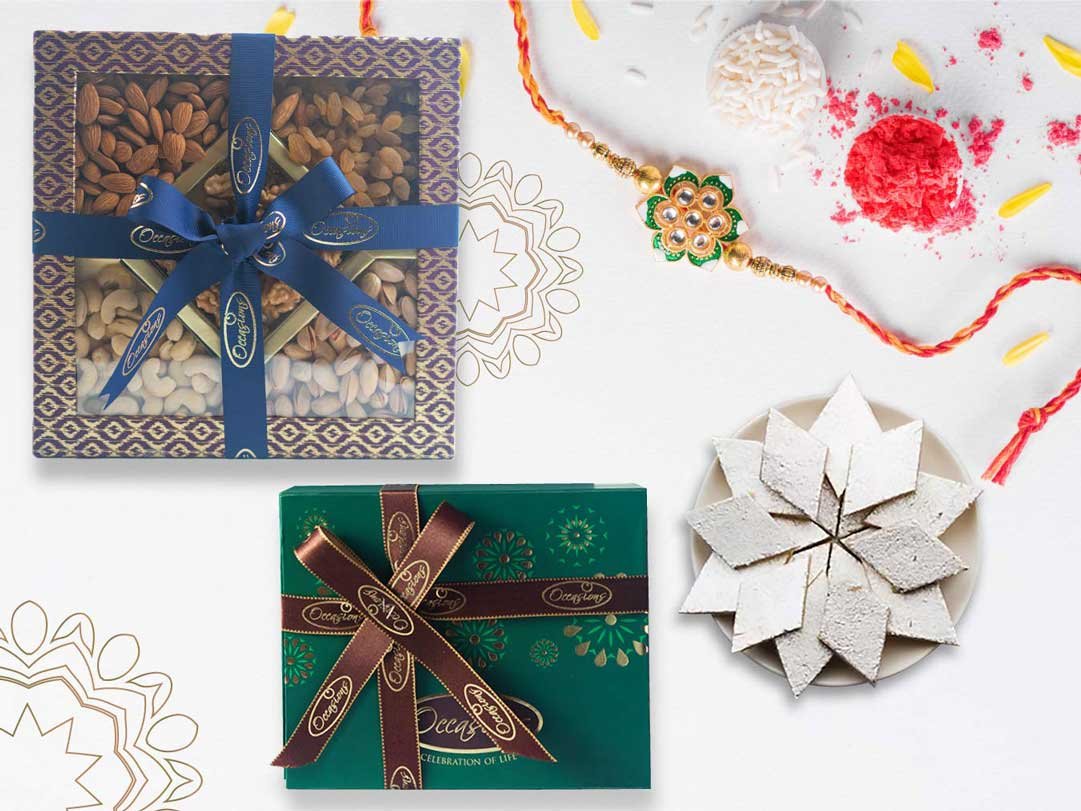 Raksha Bandhan, a celebration of the unique bond between siblings, calls for a special and thoughtful gift that perfectly captures the essence of this cherished relationship. In this era of health-conscious living, why not elevate your gifting game by presenting your sibling with a wholesome and delectable gift? Occasions Dryfruits brings you an exquisite range of dates and dry fruits, a symbol of love and wellness, perfect for this Raksha Bandhan. Let's dive into the goodness of gifting healthy and explore the delightful offerings from Occasions Dryfruits.
The Essence of Raksha Bandhan and Thoughtful Gifting:Raksha Bandhan is more than just tying a thread; it's a promise of protection, care, and unconditional love between siblings. What better way to express these sentiments than through a gift that not only delights the taste buds but also contributes to your sibling's well-being? Occasions Dryfruits offers a collection of premium dates and dry fruits, meticulously sourced and curated to convey your affection in the healthiest way.
Nourishing Bonds with Occasions Dryfruits: Occasions Dryfruits presents an array of carefully crafted gift boxes that include a medley of dates and dry fruits. From succulent Medjool dates to crunchy almonds and pistachios, each bite is a celebration of flavor and nutrition. These natural treasures are packed with essential nutrients, making them an ideal choice for a gift that's as heartwarming as it is healthy.
Why Choose Dates and Dry Fruits for Raksha Bandhan?
Rich in Nutrients: Dates are a powerhouse of vitamins, minerals, and fiber. They provide an instant energy boost and aid in digestion, making them a perfect snack to keep your sibling energized throughout the day.
Heart-Healthy: Dry fruits like almonds and pistachios are known to be heart-friendly due to their monounsaturated fats and antioxidants. They contribute to lower cholesterol levels and promote overall cardiovascular health.
Guilt-Free Indulgence: Gifting dry fruits signifies your love while encouraging a balanced approach to snacking. They satisfy cravings without compromising on health.
Symbol of Prosperity: In many cultures, dry fruits are associated with auspiciousness and abundance, making them a meaningful gift to wish your sibling a prosperous journey ahead.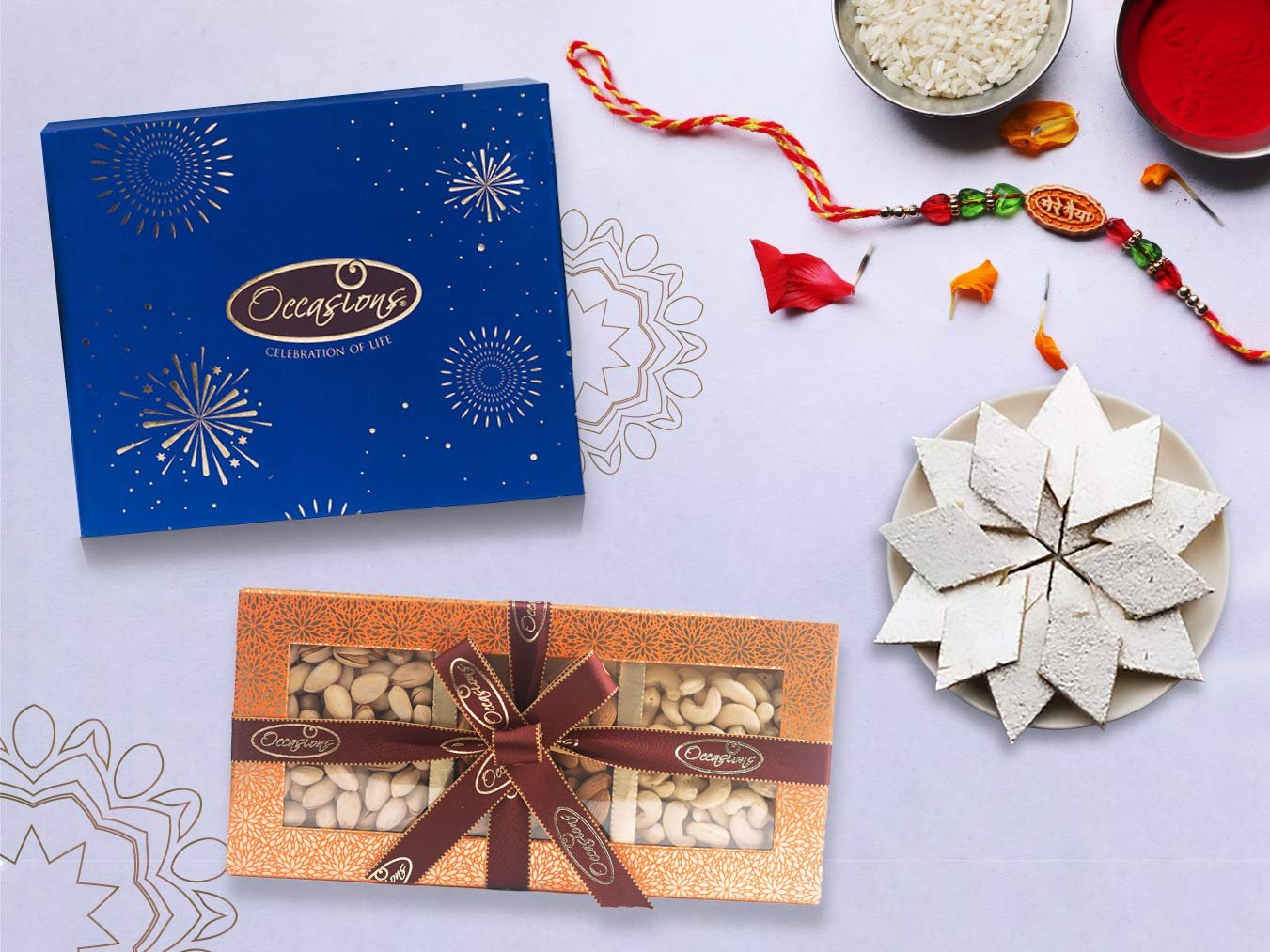 Explore Occasions Dryfruits' Exquisite Collection:
Dates Royale Round Box: Indulge in a royal treat with our round box featuring 24 pieces of dates, including chocolate dates and stuffed dates. From the caramel-like Medjool to the honey-sweet Khudri dates, each bite is a journey through flavors that mirror the richness of your cherished relationship.
Nuts Galore Jar Box: Delve into a world of delight with our jar box containing 4 jars of premium dry fruits. From crunchy almonds to buttery cashews and delectable pistachios, these treasures are elegantly packed to symbolize the depth of your sibling bond.
Magnetic Elegance Blue and Green Box: Unveil the elegance of our blue and green magnetic box, a visual delight that encases a selection of exquisite dry fruits and dates. This box is not just a gift; it's a testament to the beauty of your relationship, resonating with your emotions in every shade.
This Raksha Bandhan, celebrate the bond that's nurtured with care and time. With Occasions Dryfruits' exquisite collection of dates and dry fruits, you're not just offering a gift; you're offering a gesture of love and health. Choose the perfect gift box that resonates with your sibling's taste and preferences, and let the goodness of dates and dry fruits weave an unforgettable memory of this Raksha Bandhan.
Frequently Asked Questions (FAQs):
Choose from the Trendsetters