Thoughtful Ramadan and Eid Gift (Presents) Ideas
A gift is a way of expressing love. It is a token of affection. The bond between the giver and the recipient is strengthened by exchanging gifts. In Islam, exchanging gifts is very significant and encouraged. The relevance of gifting is addressed in several Quran verses and authentic Hadith. The Prophet Muhammad (PBUH) said, "Give each other gifts and you will love one another." (Al-Adab Al-Mufrad 594).
The best Islamic gifts are indeed something that the recipient may use or benefit from. A book about Islam, a new prayer rug, or a healthy product for consumption, that would be beneficial as well as bring them the happiness. More people are looking for one-of-a-kind gifts to give to their loved ones. The internet provides us with a plethora of options. However, there are a few gift ideas that are sure to delight, let's explore them…
1- Stuffed Dates / Filled Dates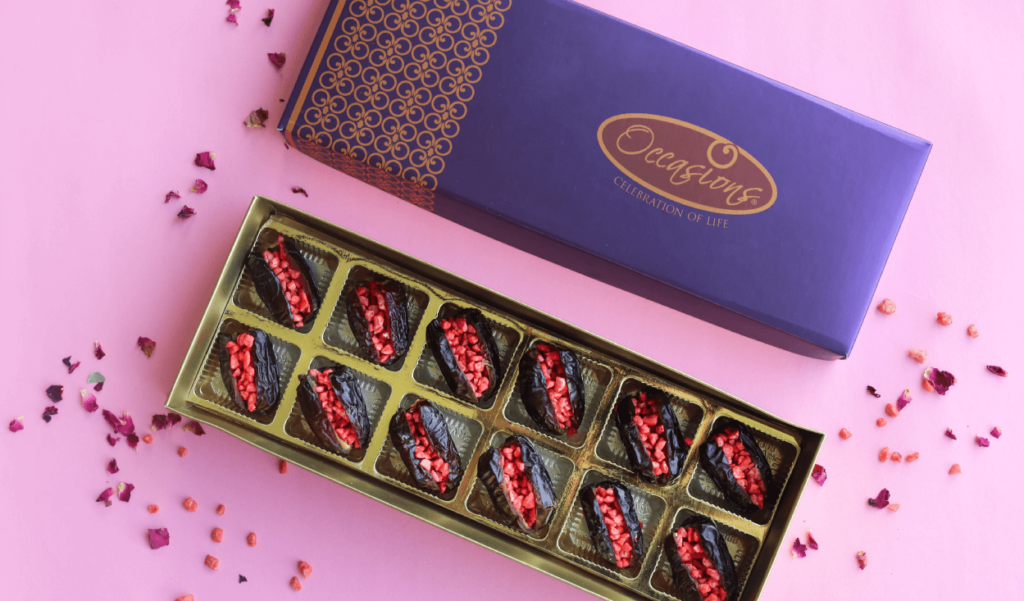 The multiple varieties of stuffed dates are simply delicious and healthful kid-friendly snacks and appetisers. Stuffed dates are ideal for parties or when you're in the mood to have desserts after meals. Dates (Kalmi/Safawi, and Omani), butter, nuts, dry fruits, chocolates, flavour amongst many other healthy ingredients are used in the filling and toppings, which are naturally gluten-free, refined sugar-free, and paleo-friendly.
They come in assortments of multiple flavors option in gorgeous packing. One can chose various or all in counts of 6Pcs, 12 Pcs,18 Pcs and 24Pcs and can be further customizable to even more Pcs on request.
The most trending stuffed dates are:
Cashew Rose Stuffed dates(Kalmi/Safawi)
Almond Caramel (Kalmi/Safawi)
Brittle Almond (Kalmi/Safawi)
Coconut (Kalmi/Safawi)
Pista Elaichi (Kalmi/Safawi)
Hazelnut Chocolate (Kalmi/Safawi)
Hazelnut Crunch (Kalmi/Safawi)
Orange Peel (Kalmi/Safawi)
Omani Special (Omani Dates)
2- Wrapped Dates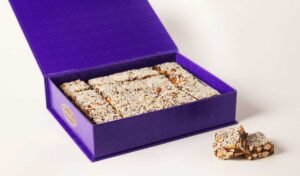 If you are looking for something rare, out-of-the-box gifts for Ramadan, then Wrapped Dates are a perfect choice. Offer them to your guests and they will ask you, "Where do you get these!"
The wrapped dates are sure to delight the chocolate lovers. It comes in many flavours, however the best ones are Chocolate Coated Wrapped Dates and Almond Stuffed Wrapped Dates.
These are the best quality dates covered with layer of chocolate and filled with almonds. They are ideal replacement for chocolates as they come with nutra-rich dates.
These wrapped dates comes in options of customized packaging with pretty gift boxes, ideal to leave the recipient in wonderment.
3- Date Paks and Dates Barfi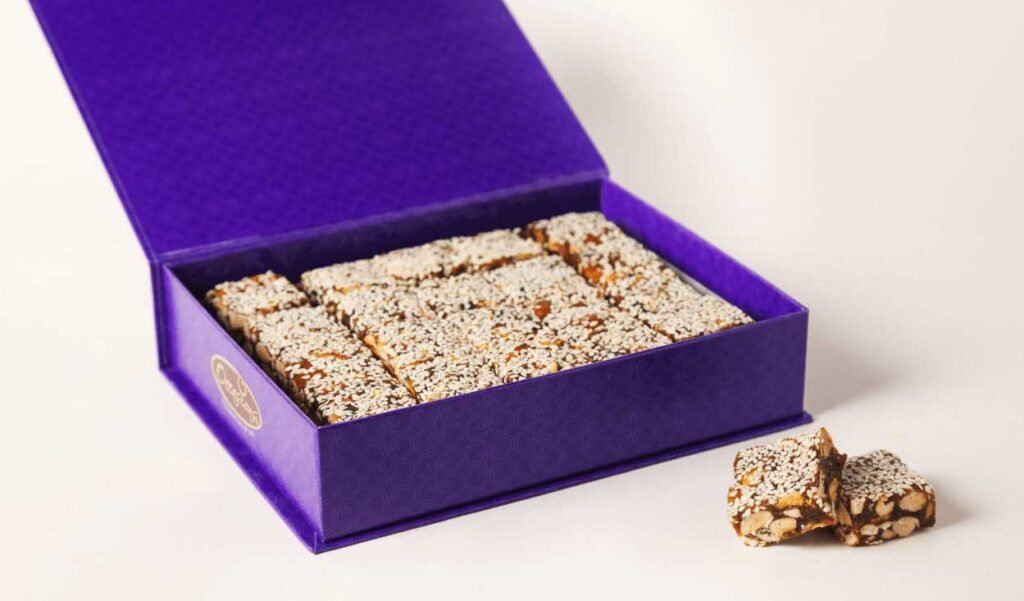 Dates Barfi and Pak are a great sugar-free alternative. They are ideal for anyone who has a sweet tooth and cannot resist sweets, especially around the festive time but is also concerned about calories and weight gain.
Dates Barfi are vegan, sweet, and nutritious, with a low glycemic index and plenty of fibre, protein, and minerals. It has a rich flavour from all of the super food nuts, which also lend a pleasant crunch to the soft dates. As a result of the benefits and distinctiveness it provides, the date barfi & date pak might be an excellent gifting option. It can be savoured by sugar-conscious people without fear and hence giving them this present will surely make them happy.
4- Customized Dry fruits and Dates Basket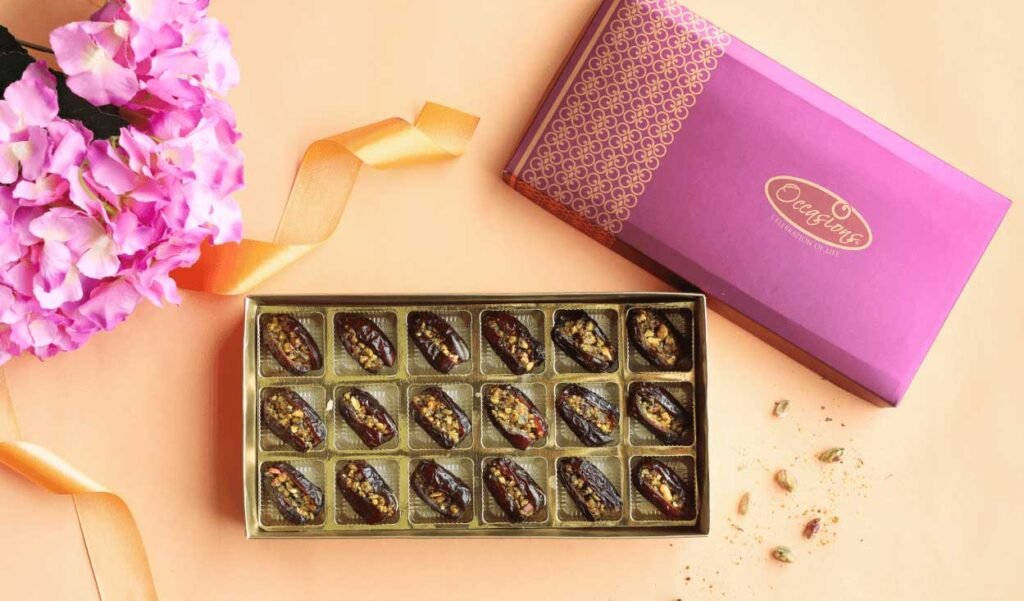 What makes a personalized basket so special? That extra effort you put in to select the right nuts, dry fruits, dates and other gifting element with a card, leads to a stronger connection. A beautiful basket with decorative packaging that is personalized can make unforgettable memories that will be cherished by the receiver. You can customize the way you want with options of packaging; you can select nuts of your choice, dry fruits, stuffed dates, flavored dry fruits, chocolates and even honey.
Personalized gift ideas allow you to convey your love, gratitude, and appreciation in a special manner, demonstrating to the receiver that they are loved and accepted for who they are.
5- Special Nuts and Dried Natural Fruits
Make your dear ones go nuts about their health through your gift! There is nothing more caring and courteous than bestowing excellent health on someone. It's such a simple and easy way to make someone's special day much more wonderful.
The special nuts gift boxes are unique in its own way to show that you appreciate them. You can select the rare nuts such as Brazil Nuts, Pecan Nuts, Pine Nuts, Hazelnuts, Macadamia Nuts, Fox Nuts and premium dried fruits such as Mango Slice, Honey Awla, Kiwi Dried, Pineapple Dried, Sweet Awla (Meetha Awla), Strawberry Dried, and Mixed Dried Fruits. You can customize amongst these options that come in a beautiful packaging and curated box with attractive bags. Choose and send a box of health & happiness to your friends, family, and coworkers
6- Dryfruit Bhel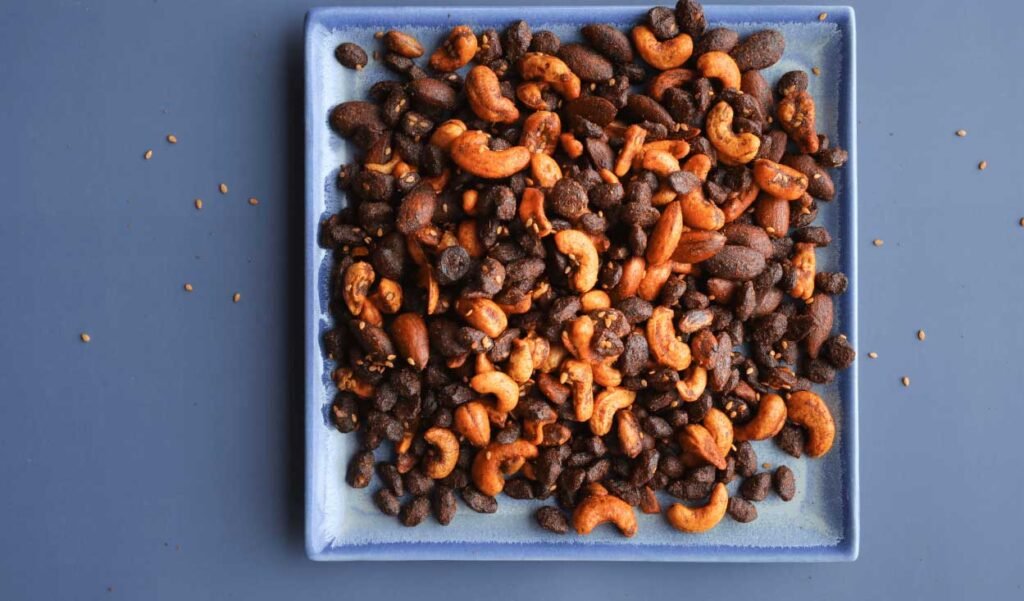 You can enjoy as much as you like with all of the hand-picked dry fruits and nuts. It is certain to become everyone's favorite because it contains all of the goodness of dry fruits in one delight.
These packaging can be an ideal gifting option, especially for fitness and diet conscious people who love to munch but resist due to discipline. They can binge on it without worry since these tasty nuts prepared as bhel are fiber-rich, and having high nutritional value.
7- Flavoured Cashew – Customized Set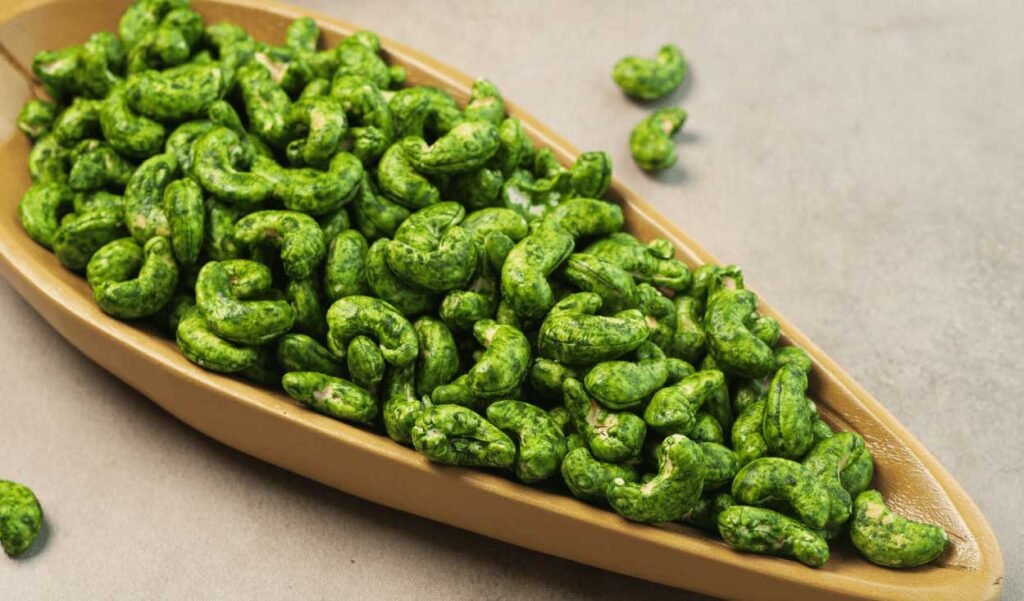 Cashews are everybody's favourite, and when they are coated with different flavours like cheese, spices, pepper (mari), chillies, or salt, they become delightful nuts to relish.
With the combination of flavours along with the health benefits of cashew, things get super interesting. Customize your gift sets with these innovative options of flavours, and make it a perfect gift set.