In a world where health is becoming a priority, it's important to find snacks that not only satisfy your cravings but also contribute to your well-being. Occasions is here to bridge that gap with a delightful range of nut-based treats that are as nutritious as they are delicious.
The Nutritional Powerhouse
Nuts are a treasure trove of health benefits. They're rich in essential fatty acids, proteins, vitamins, and minerals. Integrating nuts into your diet can contribute to heart health, provide long-lasting energy, and help maintain a healthy weight. Occasions taps into this natural goodness, ensuring that every snack we offer is not just a treat but a step towards a healthier lifestyle.
Artisanal Quality, Unmatched Taste
At Occasions, we believe that the quality of our ingredients is paramount. That's why we source the finest nuts, which are then prepared with care to preserve their natural flavors and nutritional value. Our range doesn't just stop at the familiar almonds and cashews; we explore the entire spectrum of nutty delights, ensuring there's a flavor for every preference.
Can Be Coated With Chocolate
Our selection is a celebration of diversity. Here's a glimpse of what we offer:
Smoothie Almond: A creamy, smooth-textured almond treat that's a perfect companion for your quiet moments of indulgence.
Rock Cashew: Enjoy the rich, buttery flavor of cashews with a satisfying crunch that's as robust as it is delightful.
Smoothie Hazelnut: A velvety treat that combines the rich taste of hazelnuts with a smooth finish for a sophisticated snacking experience.
Intense Chocolate Nuts: For the chocolate lovers, our nuts are enrobed in a layer of rich, intense chocolate, offering a luxurious twist to your snacking routine.
Health-Conscious Choices
We understand the importance of catering to all health needs and preferences. That's why our range includes sugar-free options, allowing those with dietary restrictions, such as diabetics, to indulge without compromise.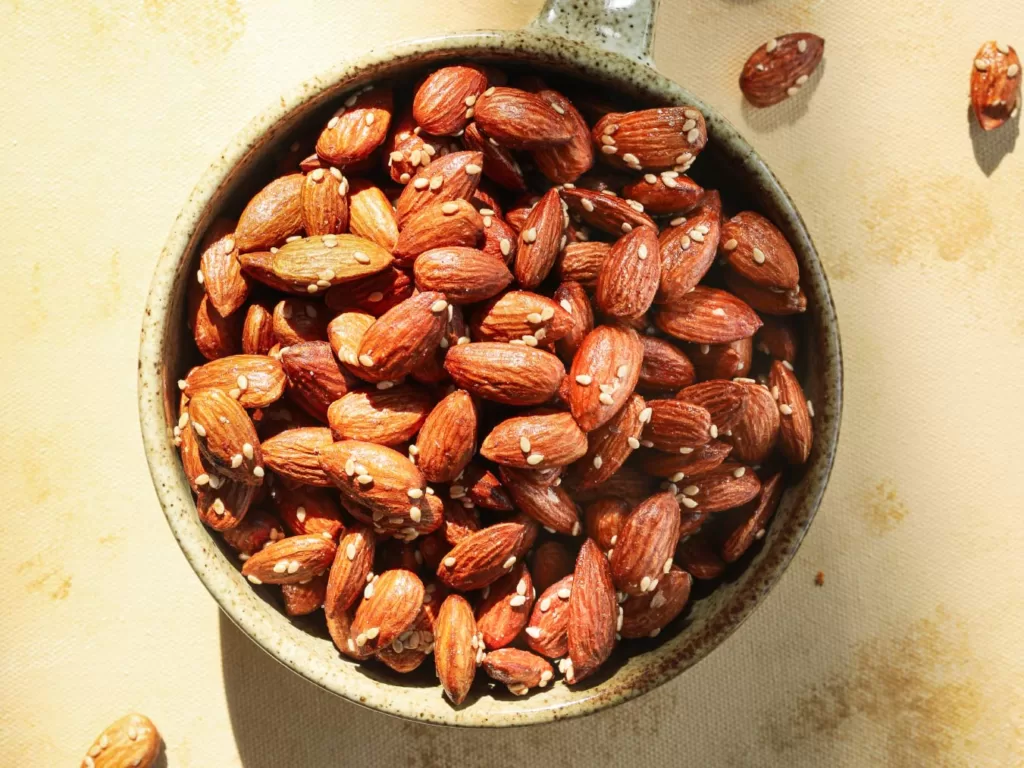 The Ideal Gift
Our nut-based treats are more than just snacks; they're a gesture of care and thoughtfulness. Elegantly packaged, they make for the perfect gift during the festive season, offering a wholesome and delicious way to convey your best wishes.
Why Choose Occasions' Nuts?
Choosing Occasions means opting for snacks that are a cut above the rest. It's about embracing a lifestyle where health doesn't take a backseat to flavor. It's about choosing snacks that are prepared with attention to detail and a deep understanding of the art of snacking.
So, as you navigate the festive season, looking for the perfect gift or a healthy snack to keep you fueled, consider the rich, flavorful, and nutritious options from Occasions. It's not just a snack; it's an experience that celebrates the joy of eating well.
FAQs
What types of nuts are included in Occasions' range?
Our range includes a variety of nuts such as almonds, cashews, hazelnuts, and more, each prepared with unique flavors and textures.
Are Occasions' nut-based treats suitable for people with specific dietary needs?
Yes, we offer options that cater to various dietary requirements, including sugar-free choices for those managing their sugar intake.
Can I customize my own assortment of nut-based treats?
Certainly! You can mix and match different types of nut-based treats to create a personalized assortment that suits your taste.
How are the nut-based treats packaged?
Our treats come in elegant packaging that not only ensures freshness but also makes them ideal for gifting.
 Do you offer gift wrapping services for special occasions?
While our packaging is designed to be gift-ready, additional gift wrapping services are available to make your present even more special.