Celebrate Bonds & Traditions with Occasions Dryfruits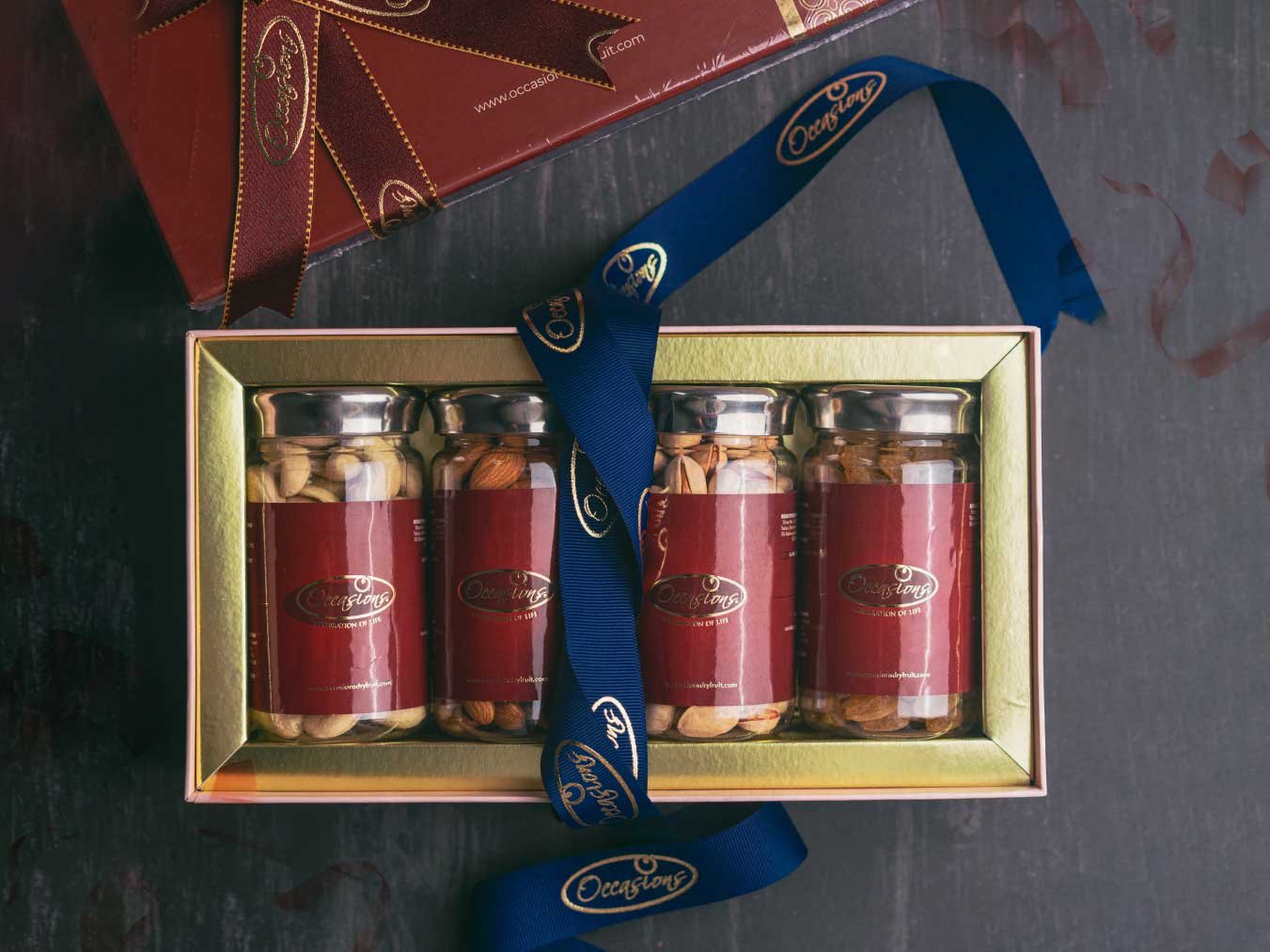 The festive season, synonymous with a period of joy, lights, and familial warmth, beckons us to celebrate the cherished bonds we share. As the skies light up with the brilliance of fireworks and homes echo with laughter, the spirit of giving becomes an integral part of our traditions. And what's a better way to convey your heartfelt wishes than through a wholesome gift? Dive into Occasions Dryfruits' delightful offerings and find the perfect gift for your loved ones during this auspicious season.
Festive Gifting with Thought and Care:The spirit of the festive season lies in cherishing and strengthening our bonds. And while the days are filled with gatherings and feasts, a thoughtful gift can convey emotions words often fail to capture. Occasions Dryfruits, with its premium dates and dry fruits, encapsulates the essence of nourishment, wellness, and love in every box. A gift that speaks volumes, it signifies both health and indulgence.
Embrace the Goodness of Occasions Dryfruits: Crafted with precision and care, Occasions Dryfruits presents a selection that combines flavor with nutrition. Every bite of the Medjool dates, crunchy almonds, or pistachios symbolizes a festival of health and taste. A true treasure trove, these naturally sourced delights are an embodiment of prosperity and well-being.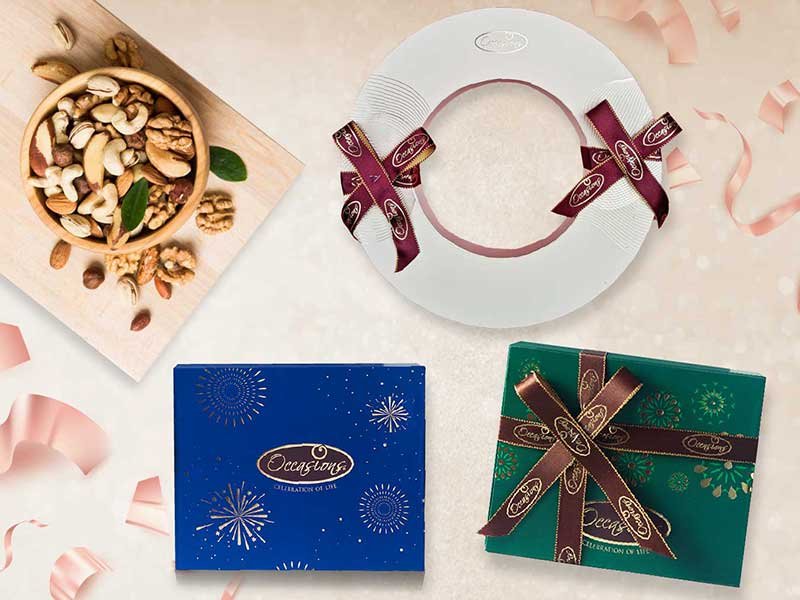 Why Opt for Dates and Dry Fruits this Festive Season?
Nature's Bounty: Rich in vitamins and minerals, dates offer a natural sweetness that pairs perfectly with the festivities, ensuring you're gifting a boost of energy.
Wholesome Delights: Almonds, pistachios, and other dry fruits are not just delicious but also brimming with health benefits, promoting heart health and overall wellness.
A Sign of Good Wishes: Dry fruits are often seen as symbols of prosperity, making them ideal gifts to wish someone a year filled with success and happiness. Discover the Delights of Occasions Dryfruits.
Dates Royale Round Box: Every date in this box is a testament to natural sweetness and richness. Relish flavors that speak of tradition and the bonds we hold dear.
Nuts Galore Jar Box: A box that holds the crunchiness of almonds, the creaminess of cashews, and the distinct taste of pistachios – a reflection of the diverse joy the festive season brings.
Magnetic Elegance Blue and Green Box: More than just a treat, this box is an ode to relationships. Every dry fruit, every date is a tribute to memories created and shared.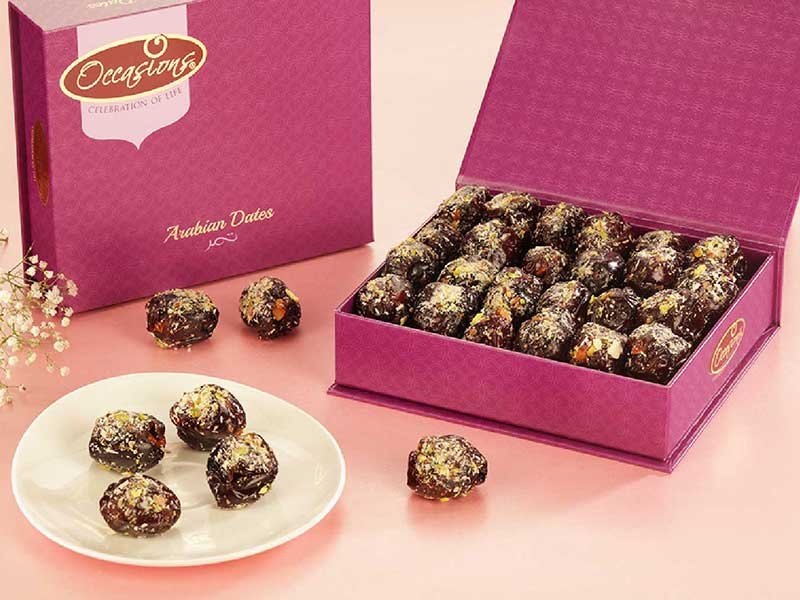 This festive season, let your gifts be an extension of your emotions. With Occasions Dryfruits, you're not just sharing a box of treats but a piece of your heart. Let the wholesome goodness of dates and dry fruits spread joy, warmth, and memories that last a lifetime.
Frequently Asked Questions (FAQs):
Choose from the Trendsetters