5 reasons why Dates make the best wedding gifts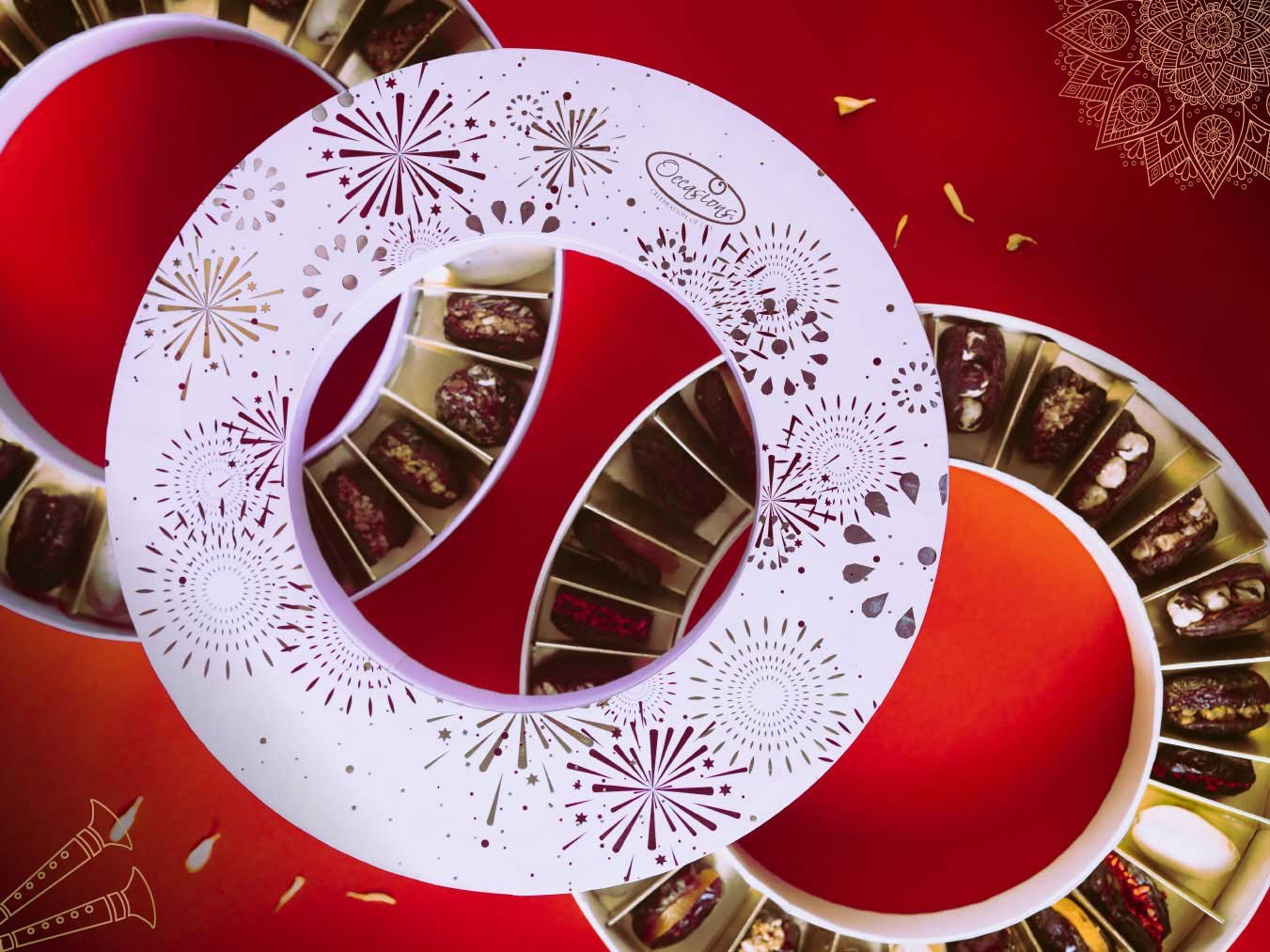 With wedding season on head, everyone is wondering what they can gift the newly weds which will match the vibes of their current lifestyle or just will be of their choice. Gifting is an art especially becoming important at the major life events.
Wedding is a sacred bond in our culture, thus gifting the newly weds is also an occasion as important as the wedding. Dry fruits have traditionally been an important luxurious gift in our Indian tradition. But now with ease of any click, people are able to do both – increase their choices while also preserving the healthy values of the dry fruits.
One of the favourite dry fruit of choice for gifting has always been Date. We at Occassions understand the same and thus have come up with 5  reasons why gifing dates on a wedding is an innovative and loveable idea.
Health benefits – Dates bring with them a superfood, providing us with the necessary nutrients and nourishment, building immunity, and keeping the body warm. They are also brilliant in keeping the hunger pangs in check so you don't end up feeling bloated.
Longer shelf life – Dates make the best snack due to their comparative longer shelf life than other edible gifts. It gives the receiver choice to when to consume and they are extremely easy to store as they don't go bad easily.
Range of options – We at Ocassions have something for everyone, our ranges compases both rare and exoctic dry fruits as well as our own addition in terms of combining flavours
Customised Luxury packaging options – The gifts speak for themselves. At Ocassions we have tried using our experience and expertise to create unique and quality packaging options for you. Something that is deserved by this luxury gift itself. With our customizable options, you can easily create a box of your own that suits the receiving couple.
We also offer customized gifting packages that provide you with plenty of options to personalize your gift boxes.  So what are you waiting for pick a box of health and send happiness this Diwali to your friends, family, and coworkers. 
Please contact us on +91 868 686 3742 or care@occasionsdryfruit.com and let's create a customized plan for you together.
Choose from the Trendsetters